FAQs
Bold thinking for the good of our customers.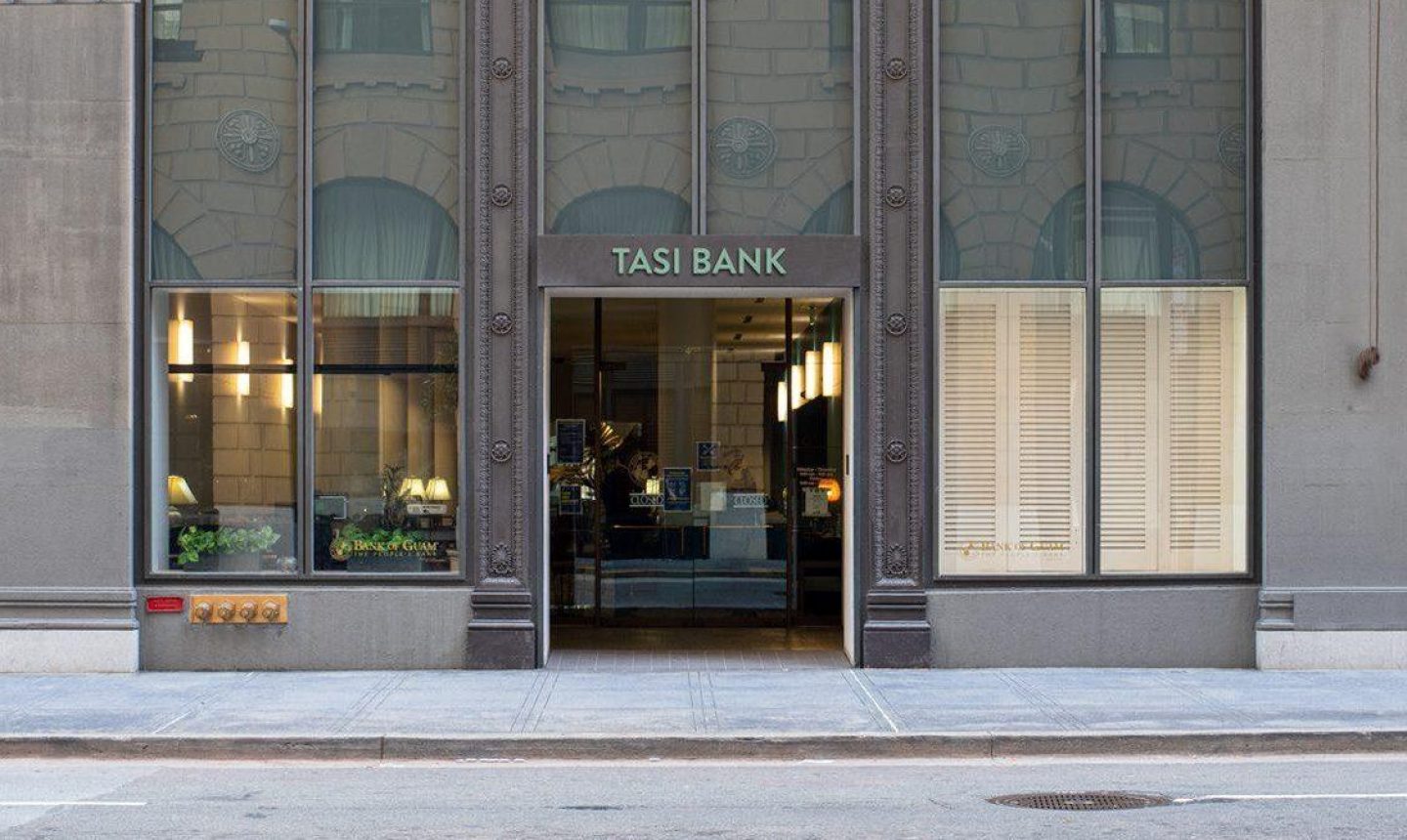 At TASI Bank, we see ourselves as the maverick of community banking, but what does that mean? Maverick like Tom Cruise's character from Top Gun? Well, in some ways. sure. But in other ways, no way! We are never cocky, arrogant, or disrespectful. We are confident, experts in our field, and we will always communicate directly. We do challenge the status quo of the market for the good of the client - you. That means we have the courage to look for innovative approaches to help our customers to achieve success, however you define it. We listen carefully, then act decisively. So, take a healthy dose of Maverick but lose the attitude, add in the reliability of a wingman like Goose, and you have TASI Bank.
Q: Is Bank of Guam changing its name?
Yes and no. On July 1, 2021, our Bank of Guam California Region, headquartered in San Francisco, will rebrand under the name of TASI Bank, a Division Bank of Guam, headquartered in Hagåtna, Guam. Bank of Guam will continue operating in Guam and other regions outside of the continental US without change. In San Francisco and other locations in the continental US, all previous Bank of Guam accounts and customers will now be serviced by TASI Bank, a Division Bank of Guam.
Q: Why is the Bank rebranding now?
Good question. The old adage "there's no time like the present" is certainly fitting, but there's more to the story.
Since 1972, Bank of Guam has been the only "native" bank in Guam and in the region. Our founder, Jesus Sablan Leon Guerrero, had a vision that the people of the region needed their own financial institution — a true community bank. As we approach the 50th anniversary of our founding, his principles continue to guide us.
The San Francisco branch was created in 1984 with the same goal in mind, to serve the needs of our customers, to stand out and not simply be "another bank in town." With now nearly 40 years of expertise serving the Bay Area, we have the strong foundation to level up our commitment to community banking that is laser-focused for your businesses from Morgan Hill to Santa Rosa, Oakland to San Francisco and beyond.
We're also a Minority Depository Institution (MDI), committed to the principles of ESG — no, not those South Bronx lady boss pioneers, but like them, we're committed to empowering women and minority-owned entrepreneurs. The ESG we're talking about stands for Environmental, Social Responsibility, and Corporate Governance and we are committed to making sure what we do matters. As an MDI, we understand the evolving needs of all the communities we serve. We will leverage our past success while constantly modernizing, refreshing and repositioning ourselves to be the best bank for all our customers.
Q: Are there any organizational/leadership changes that are part of the rebranding?
Why mess with success? No, there are no planned changes in our organizational/leadership that are a part of the rebranding. TASI Bank will continue to be led by David Joves and the existing management team. Check out Dave's palmarès here. And we're all excited about what TASI Bank will be offering customers.
Q: Is the rebranding just about changing the logo?
While there is powerful meaning and symbolism in our new logo (see below) the rebranding is more than just a logo and colors. It's about moving forward. It's about tailoring programs available from SBA, like PPP, to the advantage of our customers. TASI Bank will be a reflection of (y)our success, growth, and expansion. The big changes come with our new strategy and reimagining our brand purpose.
Q: So what does the new logo represent/mean?
Our history runs deep and spans across the Pacific Ocean. "TASI" means ocean in Chamoru, the indigenous language in Guam. Our TASI Bank Wave connects cultures and spans over 6,000 miles, honoring the momentum and strength of the ocean, just like the financial strength and momentum of the Bank and its customer partners.
Q: What will change?
You can expect your day-to-day interactions with TASI Bank to be as easy, personable, and rewarding as they were with Bank of Guam. We are committed to remaining supportive of our clients with innovative programs and efficient technology. So, same great service as before.
However, what you will notice is a certain "edge" not typically associated with bankers. We take our work (your success) seriously, but we don't take ourselves seriously. Expect more SPI (Smiles Per Interaction) with TASI Bank. Joking, not joking. :-)
You will also notice TASI Bank taking the strong community element of Bank of Guam and making that even more hyper-focused. However and wherever you define community, and however that defines your business, TASI Bank will support and leverage what is important to you. Our TASI Bank story will be centered around recognizing that the most valuable and enduring successes are the shared ones. We are with you 100%.
Q: What is the timeline for this change?
The rollout will start in July. Be assured that it will be business as usual. Throughout the year, you'll notice the new logo, launch of the new TASI Bank website, rebranding of our online banking platform, mobile app and more. Remember, it's not just a logo, it's a reflection of our purpose and commitment to you.
Q: Is there anything I need to do because of the rebranding?
Besides riding the wave of excitement and looking forward to more targeted support from your bank, no, nothing for you to do!
Q: Where can I ask questions or provide feedback on the new brand?
Your feedback and ideas are always welcome. Shoot us a message at maverick@bankofguam.com or call us at 415.392.1670
Q: Will my account number change?
Nope, your account numbers will remain the same.
Q: Can I still use my Bank of Guam debit card and credit card?
Of course! You can continue to use your Bank of Guam debit and credit cards until they expire. Upon expiration, you will receive a TASI Bank card replacement.
Q: Can I use my Bank of Guam checks?
Absolutely, you can continue to use your Bank of Guam checks until you run out. When you place the new order, it'll be branded with TASI Bank.
Q: Will there be any changes to the San Francisco branch location?
Our convenient Montgomery St. location will look a little different, but the same dedicated team will continue to serve you. When health and safety precautions allow, we can't wait to show off our new makeover!
Are my deposits insured by the FDIC? What is my FDIC Insurance limit? The deposit insurance coverage for accounts at TASI Bank, Division of Bank of Guam is the standard FDIC insurance limit of up to $250,000 per depositor for each account ownership category regardless of the TASI Bank division holding the account.
Bank of Guam is a member of the Federal Deposit Insurance Corporation (FDIC), and operates under multiple trade names in Guam and California. The TASI Bank, Division of Bank of Guam is not a separate FDIC-insured bank. The FDIC coverage extended to deposit clients is that of one insured bank.
To calculate the FDIC insurance coverage of all types of deposit accounts using the FDIC's Electronic Deposit Insurance Estimator (EDIE) please visit www.fdic.gov/edie.
For more information about FDIC insurance coverage of transaction accounts, please visit www.fdic.gov.